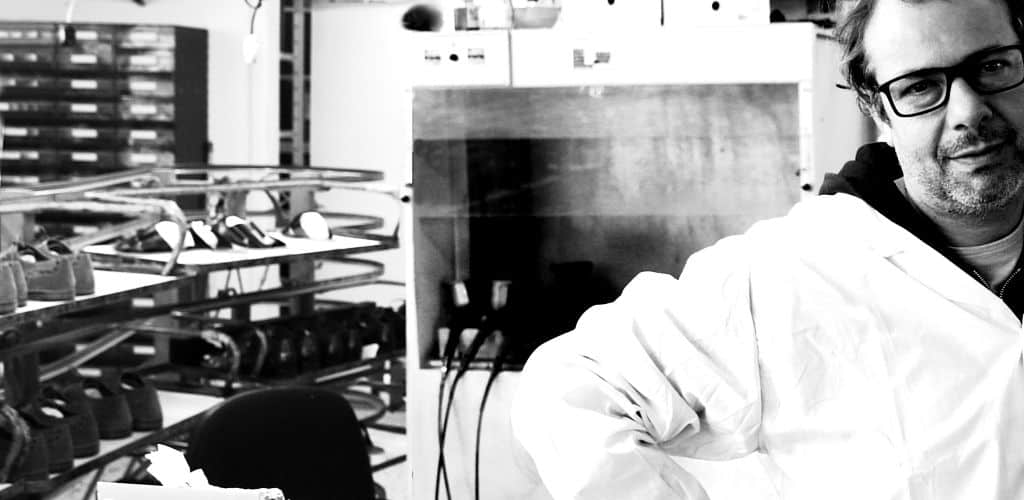 The right cream for the skin can do miracles. 
Who said your shoes can't be treated equally? Cleaning, wiping, moisturizing are all necessary steps to take care of your shoe leather.
If done correctly, the leather will never lose its elasticity and will be more resistant to every possible factor that could damage its surface. Consequently, the shoes will last longer and will definitely look better.
All leathers the factory buys from the tannery are already treated, varnished and laminated in a special way to make them long lasting, soft and resistant.
Donatello is  responsible for leather quality and makes sure every shoe leaves the factory at its best condition. No mistake is acceptable, even if every type of leather has different treatment and different steps to take. Follow his advice to learn how to keep your shoes clean and nicely polished at home.
Suede care
When we make shoes in suede, there is not much treatment to do to the suede itself. Suede doesn't require special procedures, since absolutely no cream can be applied on it (it glues the tiny hairs).
You might have seen special sprays for suede in the stores, however they always settle on top and after some time you will start to see marks when brushing the shoe that leave an ugly white cast.
Suede can only be brushed.
Here in the factory we use compressed air and a crepe rubber brush, since it draws all dust and impurities from suede.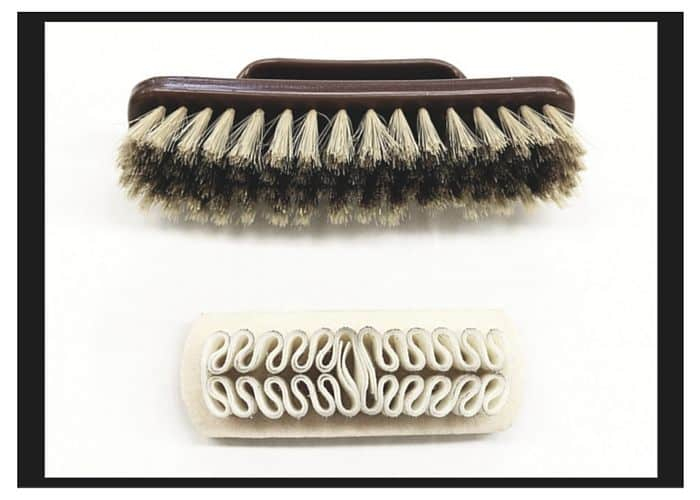 Harder traditional brushes are also useful, especially the ones with iron bristles in the middle. They easily catch up the tiny particles and brush them away.
To give suede a nice finish it has to be evenly shaved. In special cases a light flame helps to even out the surface.
A great variety of stains on suede can be easily removed with a dry anti-stain spray for fabric. Just leave it to dry out and then brush it away with a hard bristle brush.
More difficult liquids such as wine or nail polish however can't be removed unless you try to carefully erase the stain with a blade and pat it with some colour.
Leather care
Shoe cream, as face cream, can be basically divided in a light water based hydrating cream and a richer oil based nutrient cream.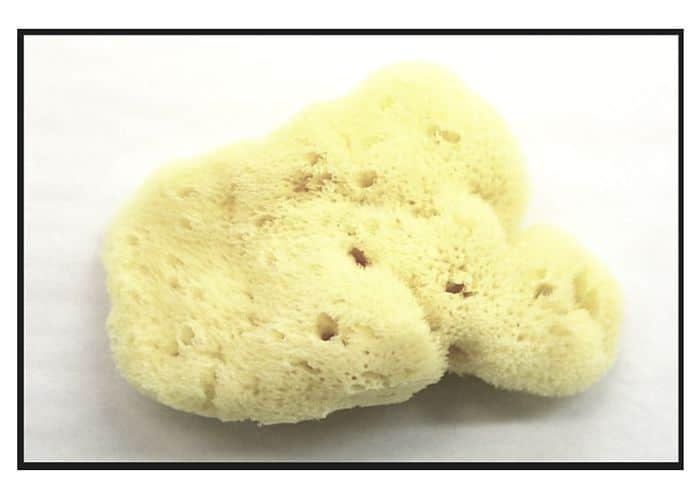 The first one has a gel or a pudding structure and is applied with a natural marine sponge soaked in water. Water helps to spread the self-shine cream evenly and makes it absorb immediately.
A soft brush is needed afterwards to give it maximum shine.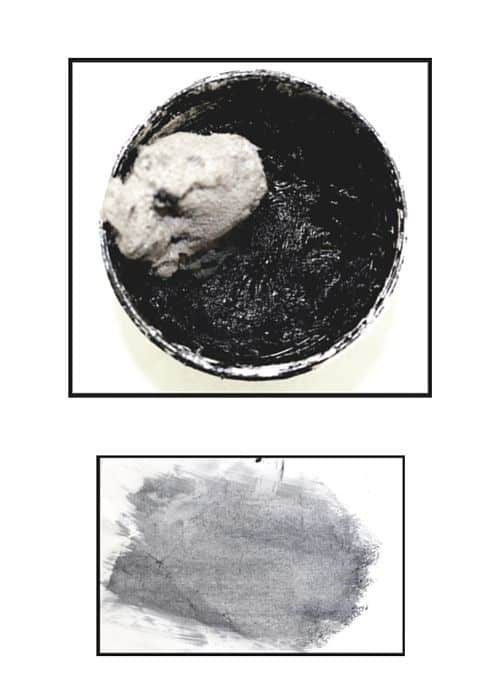 This technique is used to provide the highest effect of light reflection(elegant evening shoes, thin and precious leathers such as python or stingray).
Like a highlighter, it is more cosmetic and does not penetrate to the deeper levels of leather. The colour is not very deep but quite translucent.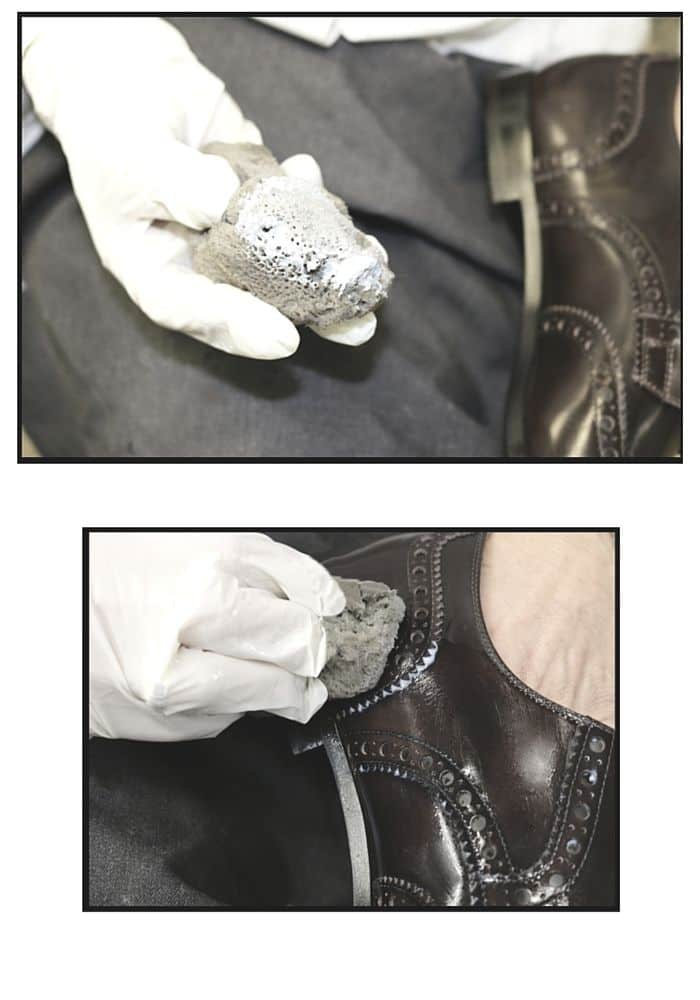 The second technique is all about dry application, using a synthetic sponge and a fat-based shoe cream. It is much more dense than self-shine cream, since it includes various nutrient oils and waxes.
Being very pigmented, it perfectly covers flaws and can be layered easily.
Once the cream is applied, the shoes are left for a couple of hours to absorb and dry. The more they stay with the cream on, the more they will shine afterwards when brushed.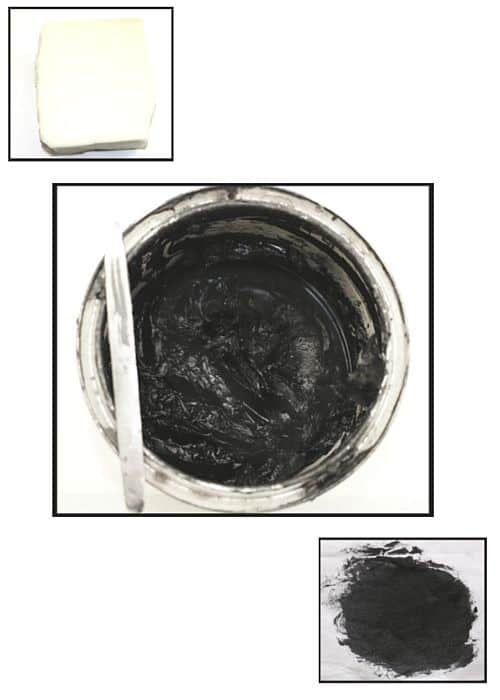 This technique suits all types of leather that are extremely hard and dry in order to make them softer and more flexible. The thick cream sinks to the cracks and imperfections and helps to revitalize the leather properties to make it shine from within. In a few words, it is more healing than just polishing.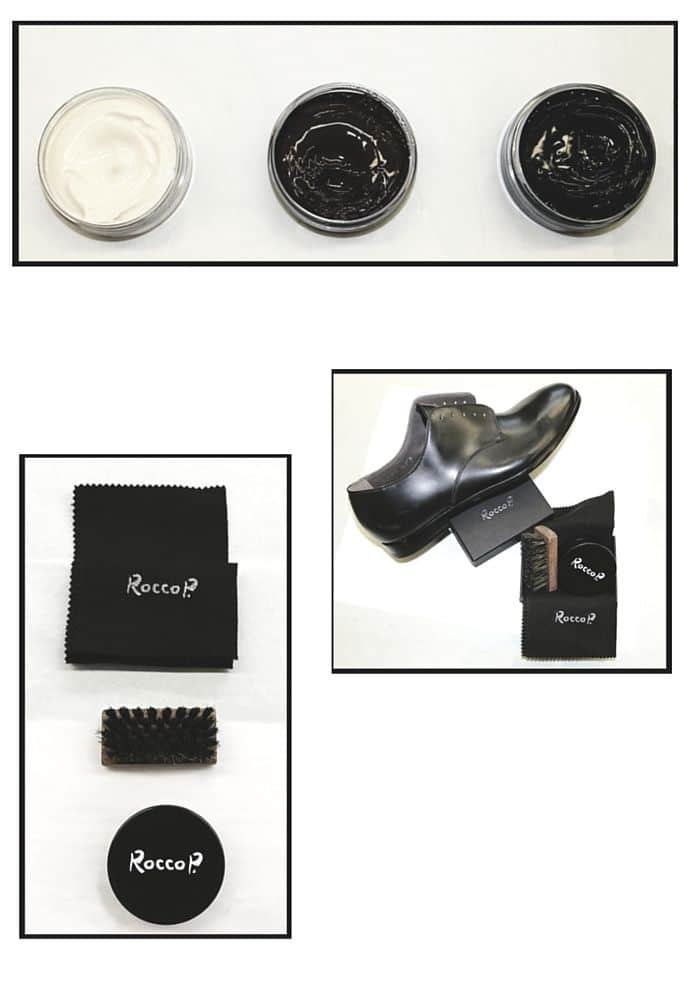 When at home, the cream should be spread with a sponge or a brush and, once it's completely absorbed, polished with a badger hair brushwhich is soft and doesn't scratch the leather.
Never ever place your wet shoes under a radiator or other heat sources!
Also, special wooden shapes help to maintain the structure of the shoes.
All imperfections and stains can be easily removed with the same dry spray or covered with a coloured cream.
Be careful to buy cheap universal creams from common stores, since most of them contain harmful ingredients and ruin the leather. Their effect is immediate but will dry out the surface in the long run.
Rocco P. Shoe Care Kit
Rocco P. shoe care kit includes a tiny brush with natural bristles, a soft cotton tissue and a professional use shoe cream.
The cream is a mix of a self-shine hydrating and a rich nutrient cream.
Having two in one assures the leather will be moisturized at its best and the cream can be used for universal purposes.
Before polishing your shoes, make sure you have removed the dirt with a wet sponge. Then remove the laces if any.
Spread the cream with the brush included and leave the shoes for a couple of hours (or better for the whole night).
Clean brush is firm enough to be used as a suede brush.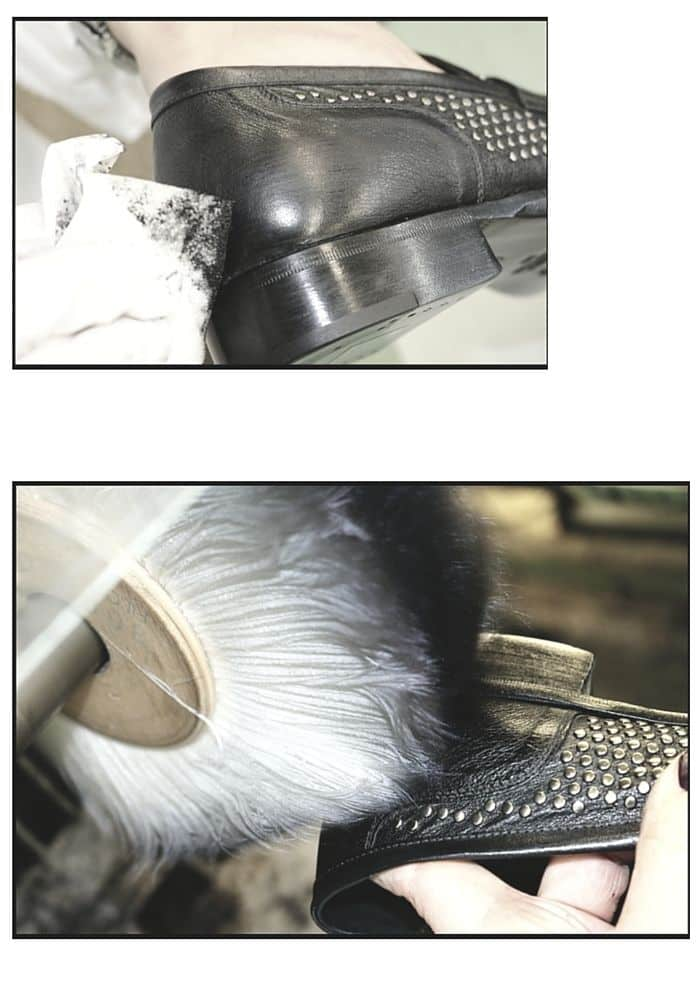 Shine them with the tissue making energetic circular movements until you are satisfied with the result.
Do not use additional sprays to shine and especially waterproof your shoes. Our cream contains a strong lipid barrier which gives the shoe a protective veil against water.
How do you take care of your shoes? Make sure to remember (or print out) the professional tips so that your shoes could last much longer and would always look as good as new! Or maybe it's time to pick a new pair and start right from the beginning?