The Fusion Between A Sneaker and A Moccasin
The new sneaker. This is the expression that introduces to the freshest news of Rocco P. for the Spring/Summer 2017 season, presented during the second week of June at the 90th edition of Pitti Immagine Uomo, in Florence. The new style was designed drawing inspiration from the classic "College" moccasin that combines functionality and intellectual fashion.
The result is an extra light item with fabric and breathable lurex uppers embroidered in moccasin style. The sole is made of foamy rubber to give the shoes an extremely lightweight and bouncy feel.
White, red and black are the classic colours transfered on the cotton shoe uppers both for men and women, with a delicate touch of gold, silver and pastel shades.
A new alternative to gym shoes, the College moccasin always stays fresh and comfortable and will challenge the classic sneaker due to modern and unisex design, that will change the concept of comfort with the luxurious feeling lightweight.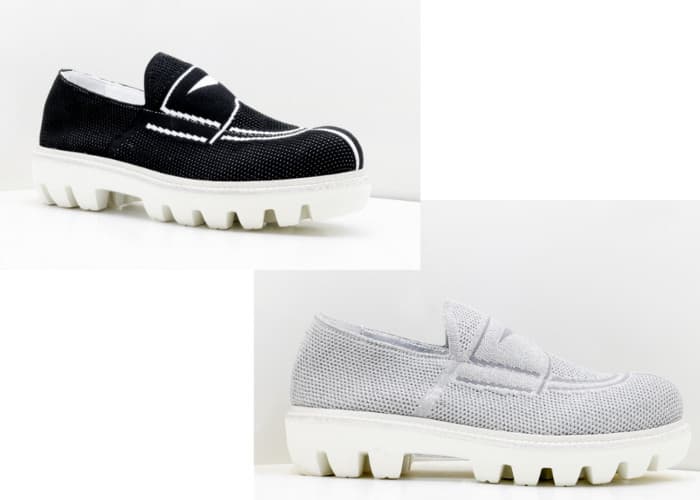 It's been awhile that I wanted to create an alternative to the usual sneaker that nowadays seems to be worn in every occasion, – says Rocco Pistonesi, the designer of the brand. – The sneaker has become synonymous with comfort, especially in the city where people can't imagine living without them and wear them every day, regardless their job or social position.
This however slowly starts to equalize the urban fashion concept, making it too predictable and less dynamic. There's an urge to differentiate.
With the moccasin in fabric, inspired by the classic "College" pattern, we are calling the return of the intellectual fashion which embraces both the concept of functionality and the importance of wearing items to express oneselves.
This style holds the quality of handmade and the Rocco P. avant-garde approach to shoes, which has been known for over 50 years among exclusive footwear lovers.